Log Corral Trail: Desert Route to Bartlett Lake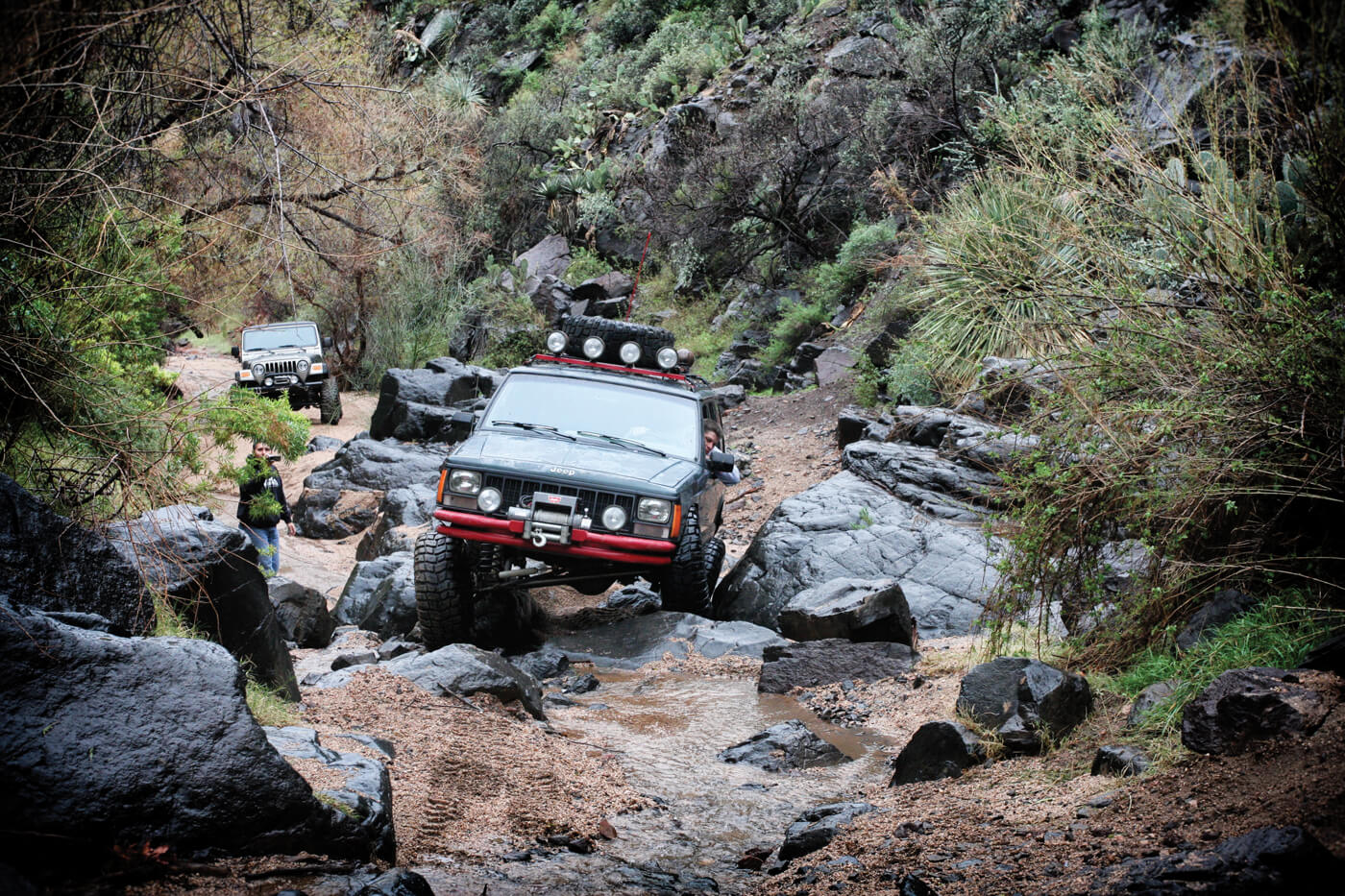 Not far outside Phoenix, Arizona is an interesting desert trail whose character changes through seasons. It lies within the Tonto National Forest on the western side of the Mazatzal Mountain range.
Log Corral Trail starts in a wide sandy wash then funnels into a canyon as desert walls start to rise around. As the route narrows, the sand gives way to some rocky surfaces and exposed boulders.
Depending on what Mother Nature has done recently, you may find reasonably smooth passage through an area where a small spring seems to trickle constantly. But, some year's significant rains have flooded the canyon,
exposing some challenging rocky ledges. Running this trail both wet and dry can be fun and different.
As you progress, the canyon narrows and you find yourself under a canopy of trees. There are a number of small water crossings and some mud with exposed tree roots. After emerging from the trees, you're greeted with a grand view from elevation looking down towards Bartlett Lake. It's a reservoir that was formed when Bartlett Dam was constructed on the Verde River in the late 1930s.
From here you follow a meandering two-track downhill headed toward the lake. This portion of the trail is a mix of mostly hard-pack dirt, turning to loose sand and decomposed granite as you continue to drop into a broadening wash nearer the lake. Some off-camber spots can be found on the descent as well.
Upon arrival, you may find the lake at any capacity depending on recent rainfall and dam-release activity. Sometimes water-level is high, even reaching desert vegetation. Other times, the level could be 20 to 30 feet below. For those looking to toss a line in the water, the lake has fish species ranging from catfish to large and small-mouth bass.
After spending time at the lake, you can return by the same route, or choose another option. There is a 4WD powerline road on the east side of the lake that runs northward and southward, so there's more to explore.
Editor's Note: A version of this article first appeared in the Winter 2015 print issue of Tread Magazine.