Wheels to Enhance Your Ride in More Ways Than One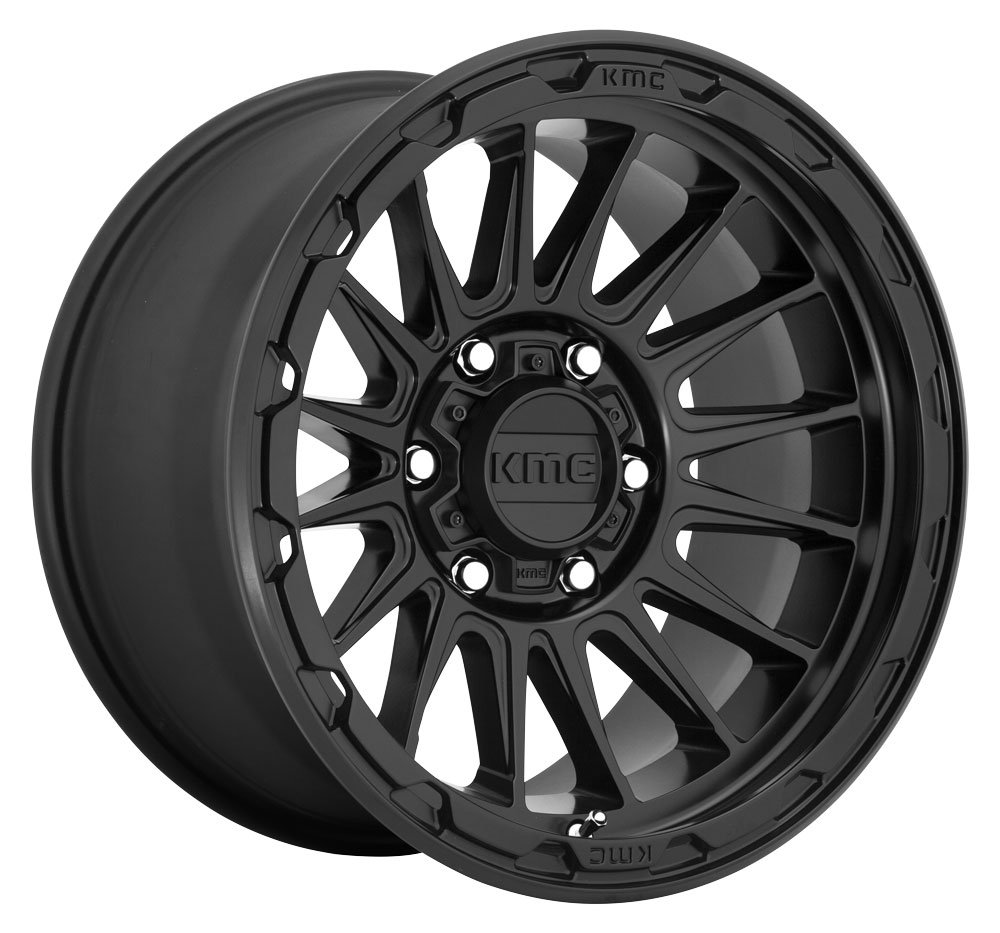 Put Your Best Foot Forward
The right set of wheels can not only define your ride's looks, but they can greatly improve driving performance as well. Lighter wheels decrease unsprung weight, which means greater fuel savings and longer range. Stronger wheels can shrug off the abuse that off-road terrain dishes out that many factory rollers just weren't designed for. Smart engineering produces wheels that protect the tire bead for increased safety. Here's a selection of timeless favorites as well as a few of the latest wheels from top makers that can really enhance your ride in more ways than one. Which set do you have your eye on?
KMC KM542 Impact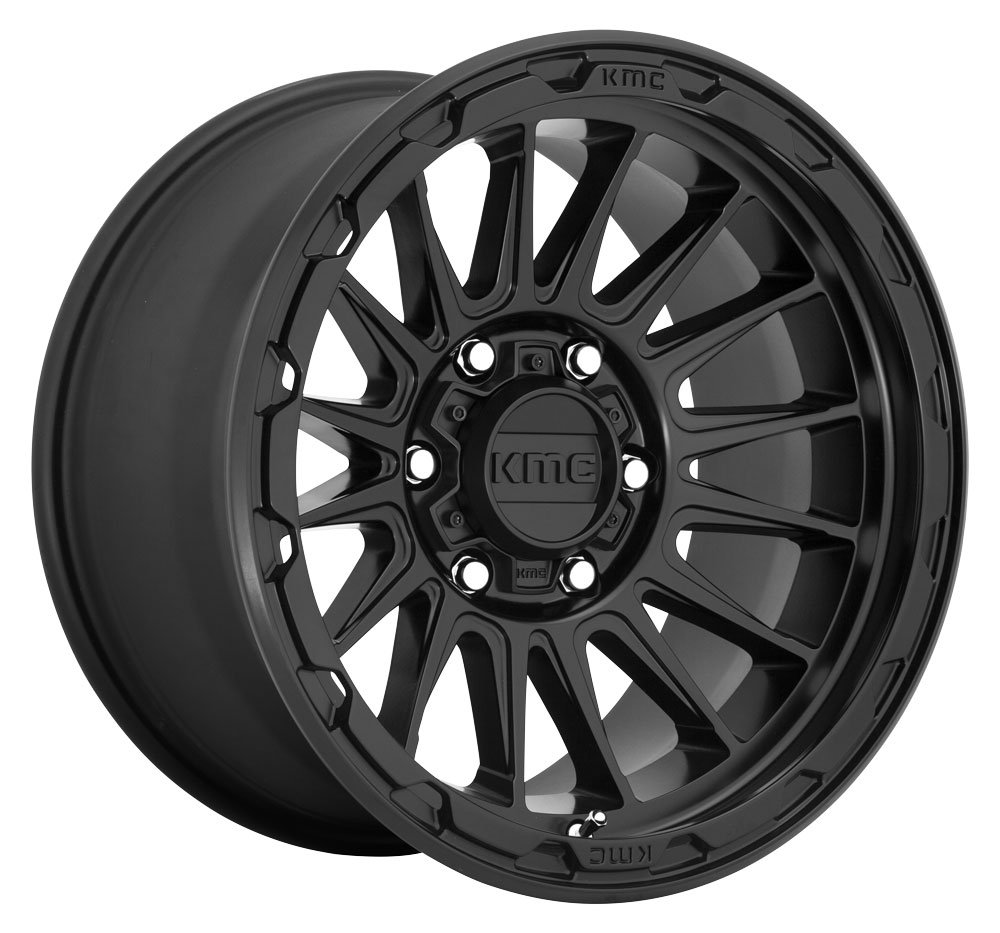 KMC redefines performance on and off the asphalt with the KM542 wheel. The KM542 Impact is available for most modern off-road and street trucks and is offered in two finishes, satin black and satin black machined, and is available in sizes 16×8, 17×8.5, 17×9, and 18×9.
Stealth Custom Series Blade Runner 6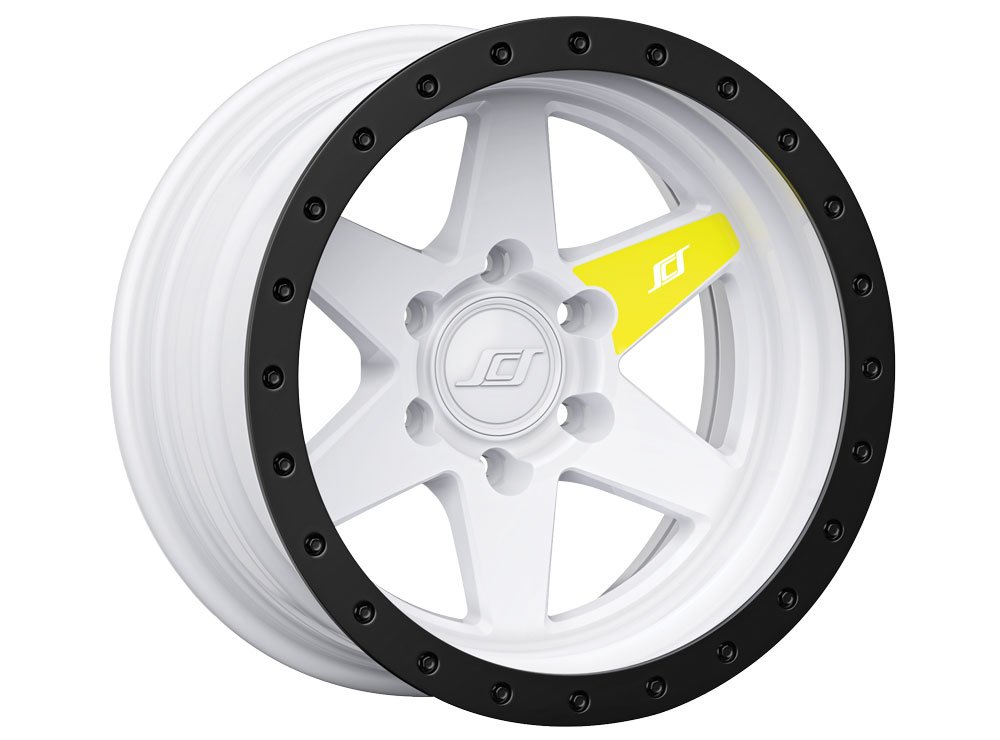 This limited-edition gloss white version of the Blade Runner 6 Model transcends industry norms with Flowform technology. Showcasing six concave chamfered spokes, the strong yet lightweight wheel features a color-matched, low-profile, push-in center cap. The balance of new Flowform performance and classic design details makes the Blade Runner 6 a wheel that off-roading enthusiasts will pursue.
Black Rhino Chamber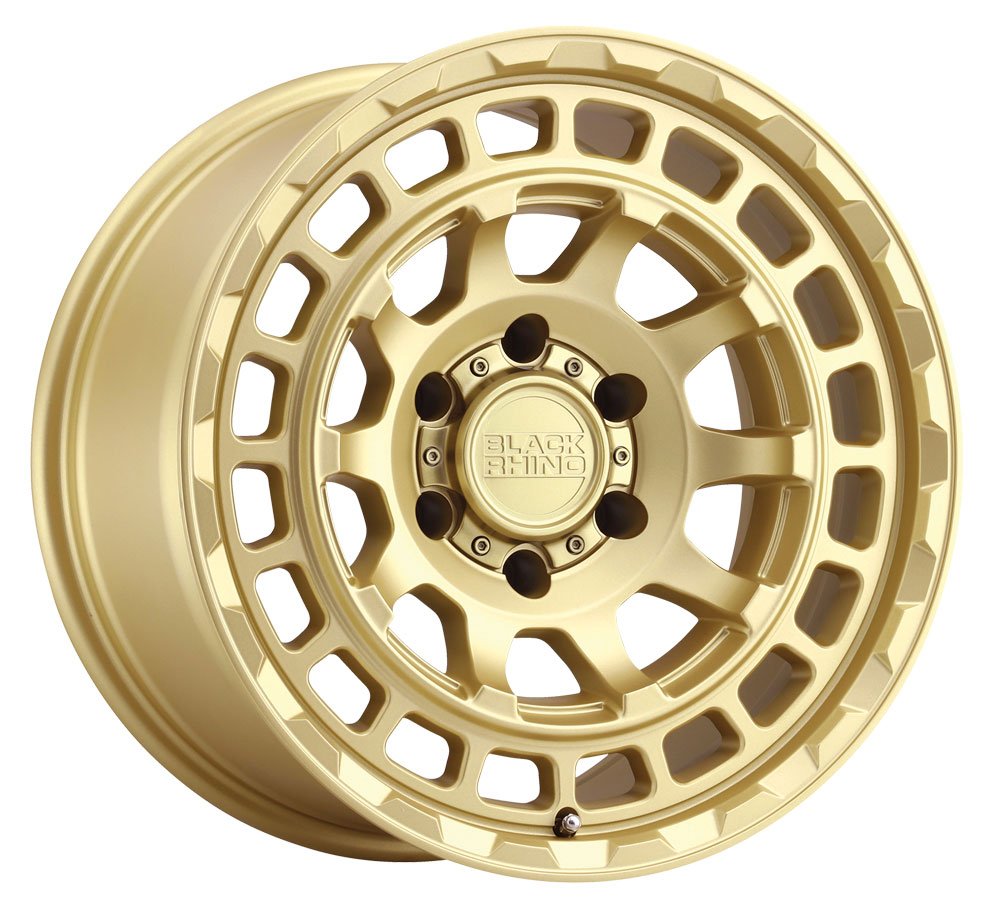 The head-turning Black Rhino Chamber is available in two popular finishes, matte gold and matte black. The Chamber wheel sizes and offsets have been designed with popular trucks and SUVs in mind. The Chamber is available in 16×8, 17×8.5, 18×9.5, and 20×9.5 in a wide variety of bolt patterns to best fit your rig.
Fuel Off-Road D117 Warp Beadlock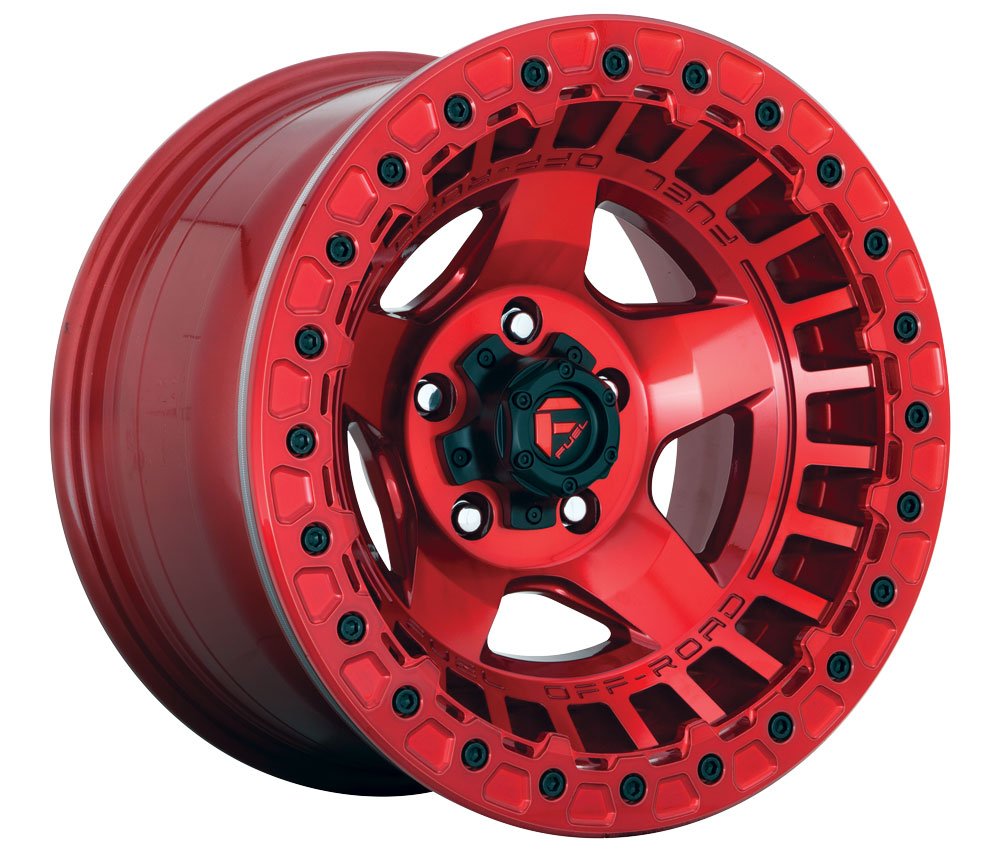 The D117 Warp features a forged ring, stainless hardware, and cast center. Built to tackle any terrain, this wheel is available in 17×9 in all the popular PCDs. The D117 Warp comes in Candy Red and matte black finishes.
Dirty Life Race Wheels Drifter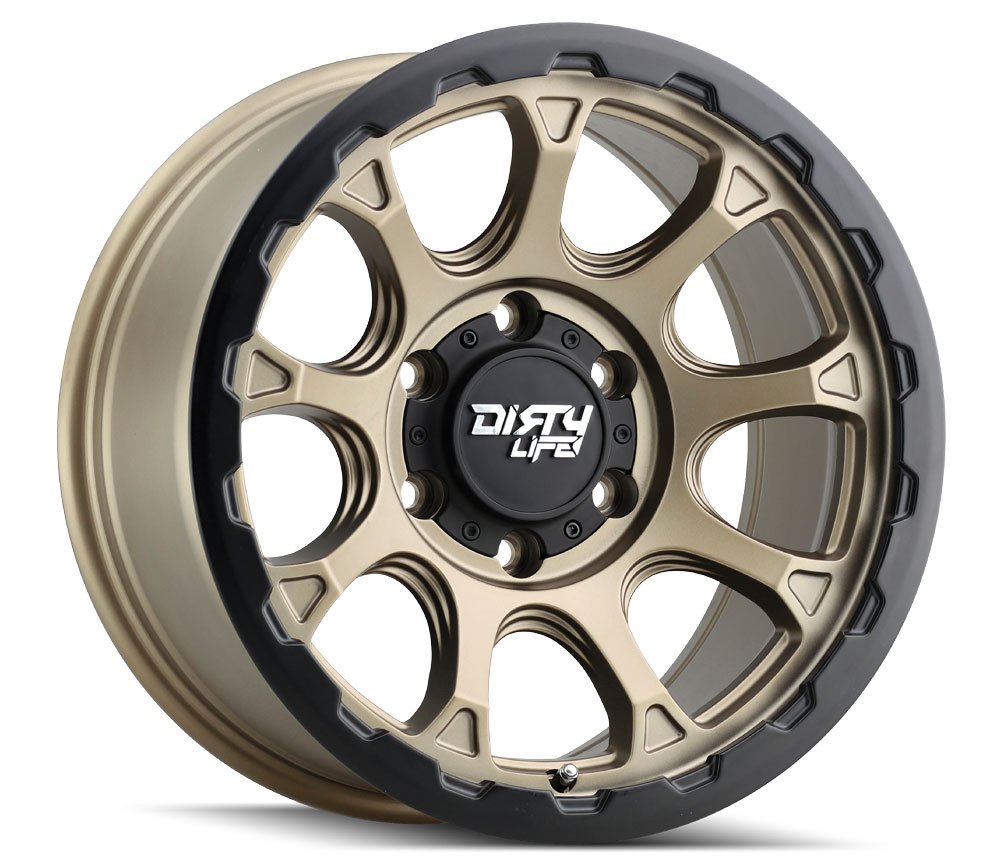 The Drifter is a nine-spoke wheel with a reinforced lip and concave spoke design. It incorporates a sawtooth lip element with no bolts for a clean yet aggressive look that matches perfectly to the wheel's aesthetics. Available wheel fitments have been carefully designed to enhance your ride and improve handling characteristics. Available in a full matte black finish or matte gold with black lip in both 5- and 6-lug fitments.
Venomrex VR-602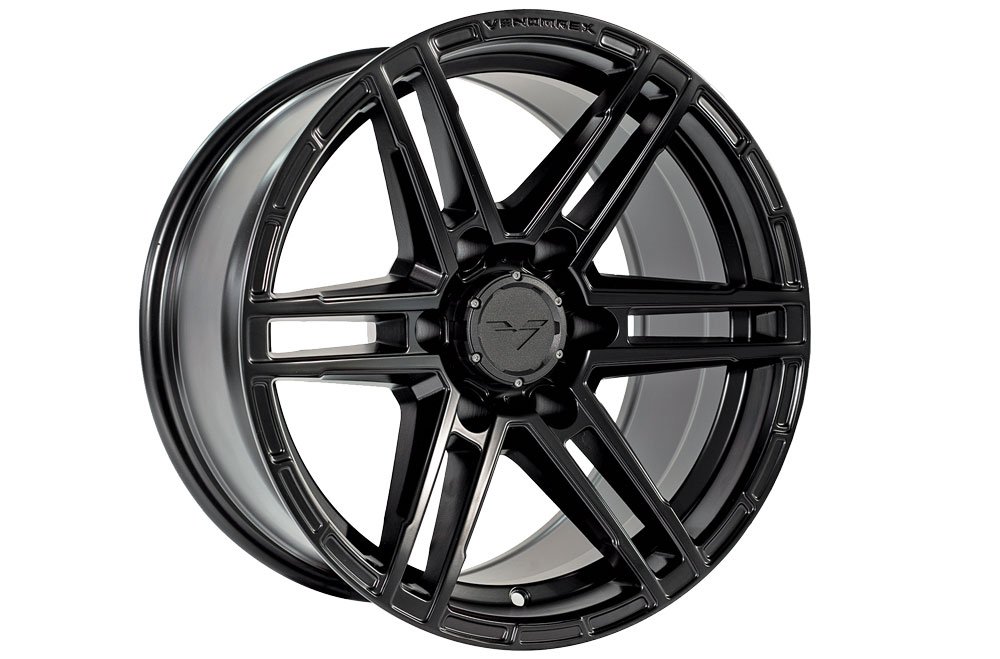 The Venomrex 602 combines their distinctive and innovative design methods with the robust and rugged styling of traditional truck wheels. Their engineers have utilized the design elements to create one of the lightest 17-inch Flow Forged wheels available. The VR-602 is designed for on- and off-road use for the Ford F-150 ('09+), the Ford Raptor, the Toyota Tacoma, the Toyota 4Runner, the Toyota FJ Cruiser, the Chevrolet Silverado, and the GMC Sierra 1500.
Editor's Note: A version of this article first appeared in the July/August 2020 print issue of Tread Magazine.