Rock 'n' Roll: Aftermarket Wheels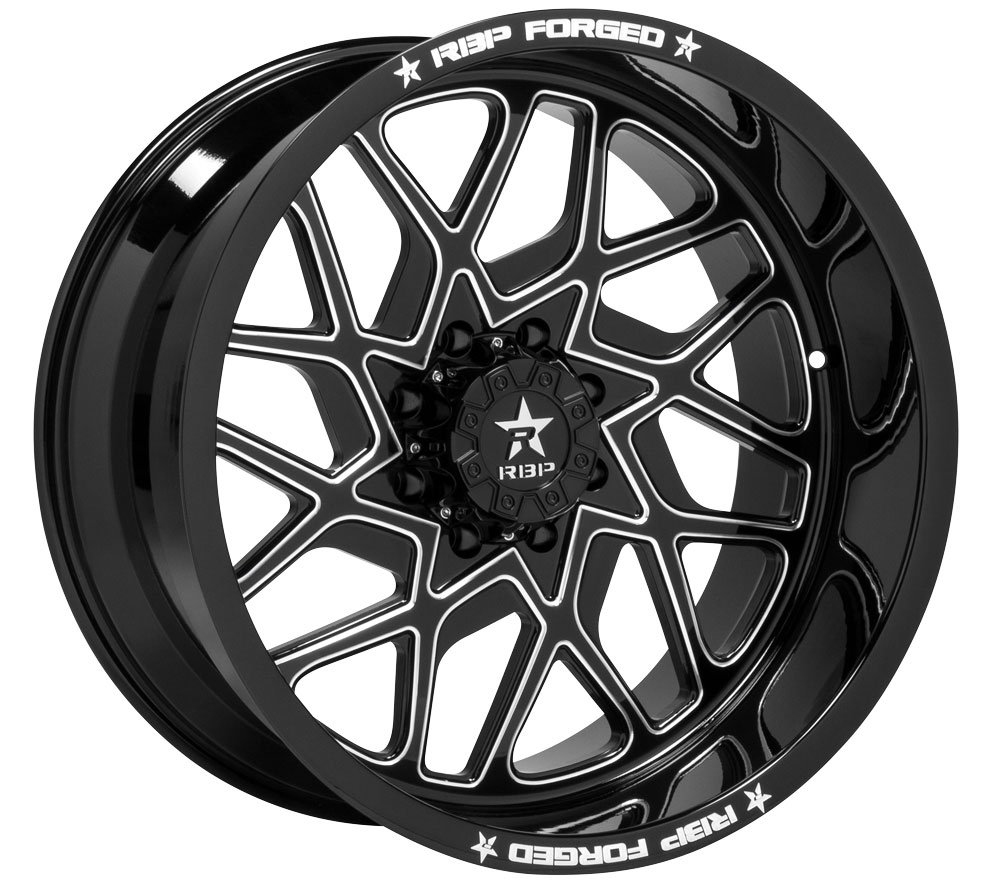 The right set of wheels can instantly turn a mundane everyday driver into a head-turning looker. They can also increase the wheeling capability of your rig and give it the surefootedness that you seek. Aftermarket wheel manufacturers design and make wheels to suit any taste and function. Take a look at some of the latest aftermarket wheels to hit the market. Do you see your future set in this collection?
DV8 Offroad 887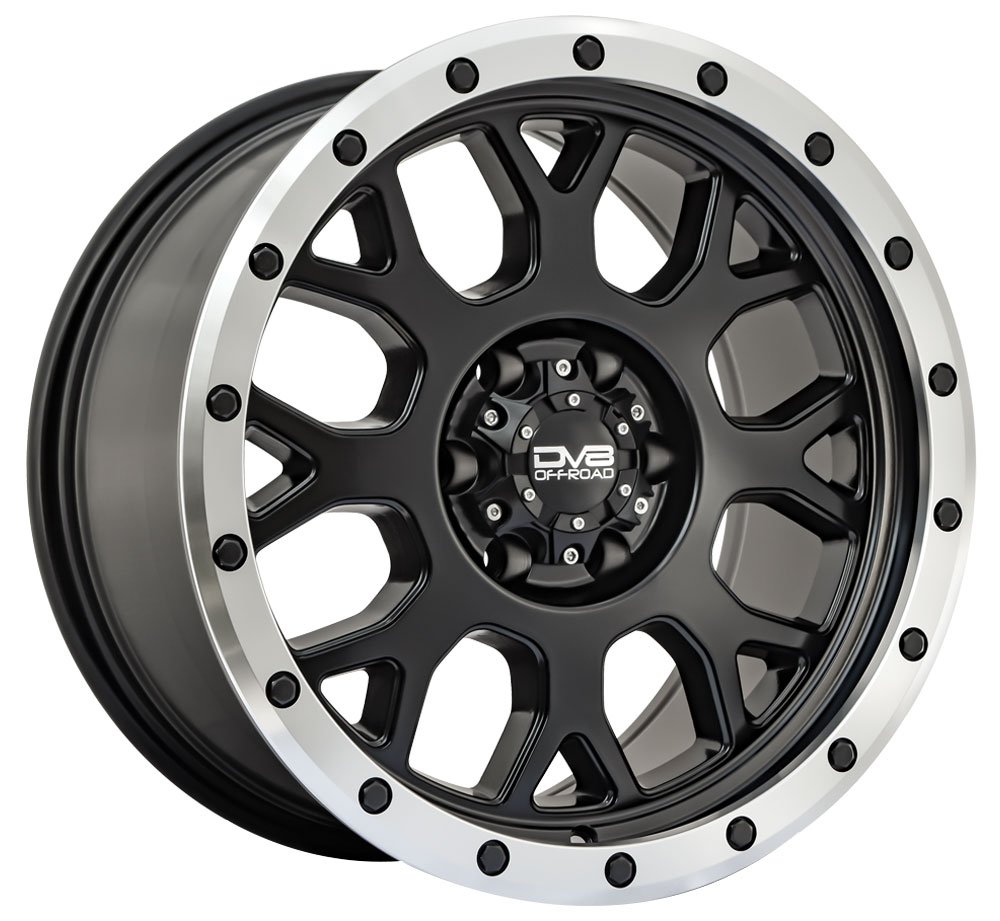 These aftermarket wheels are perfect for your new Colorado or Canyon. The DV8 Offroad 887 wheel was made specifically for the 2nd Gen Colorado/Canyon. With its +20mm offset, this 17×9 wheel strikes a balance between the OEM offset (+33) and a typical aftermarket offset (0). This puts the tire in the deepest and widest part of the wheelwell, allowing for the largest tire possible without rubbing.
Fuel Off-Road Zephyr D100 Beadlock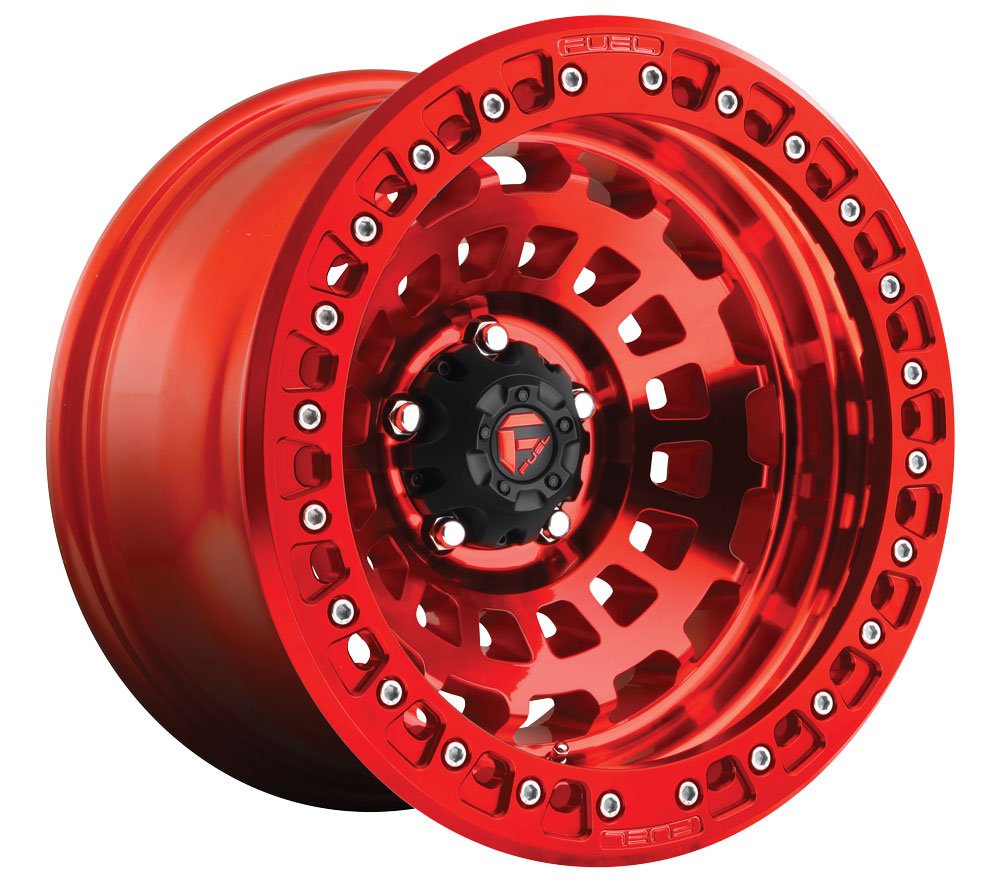 The Zephyr D100 Beadlock is a true beadlock wheel that features Fuel Off-Road's new water and silt draining design. The Zephyr D100 Beadlock is available in a very eye-catching Candy Red (D100) as well as a subdued Matte Black (D101) in 17×9. For off-road use only.
Mayhem Wheels 8302 Scout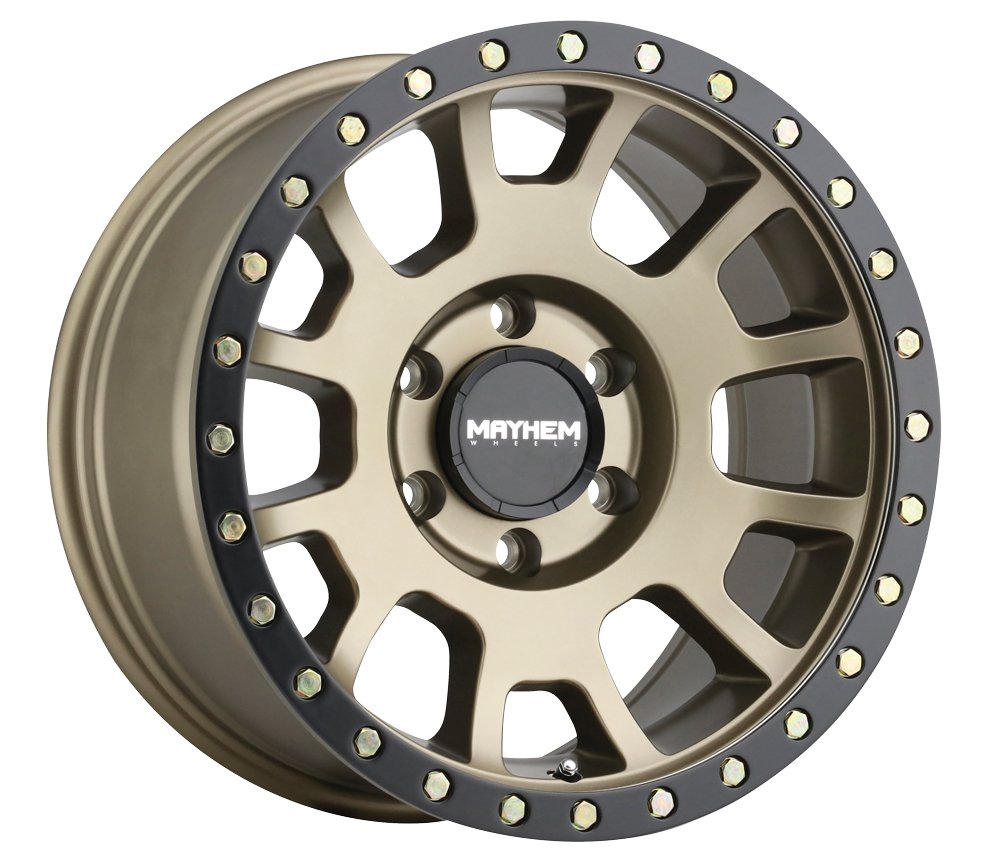 The 8302 Scout features precision construction using the highest quality aluminum alloys available. Mayhem's approach to constructing this wheel resulted in a radically durable wheel that touts the highest load ratings for real-world applications. Targeted for trucks, Jeep, and SUV fitments, they deploy a wide variety of sizes and fitments, which supply a custom look that's unmistakable. The 8302 Scout is available in matte black and gold with black lip (shown) finishes in 17×8.5, 18×9, and 20×9 sizes.
Icon Alloys Shield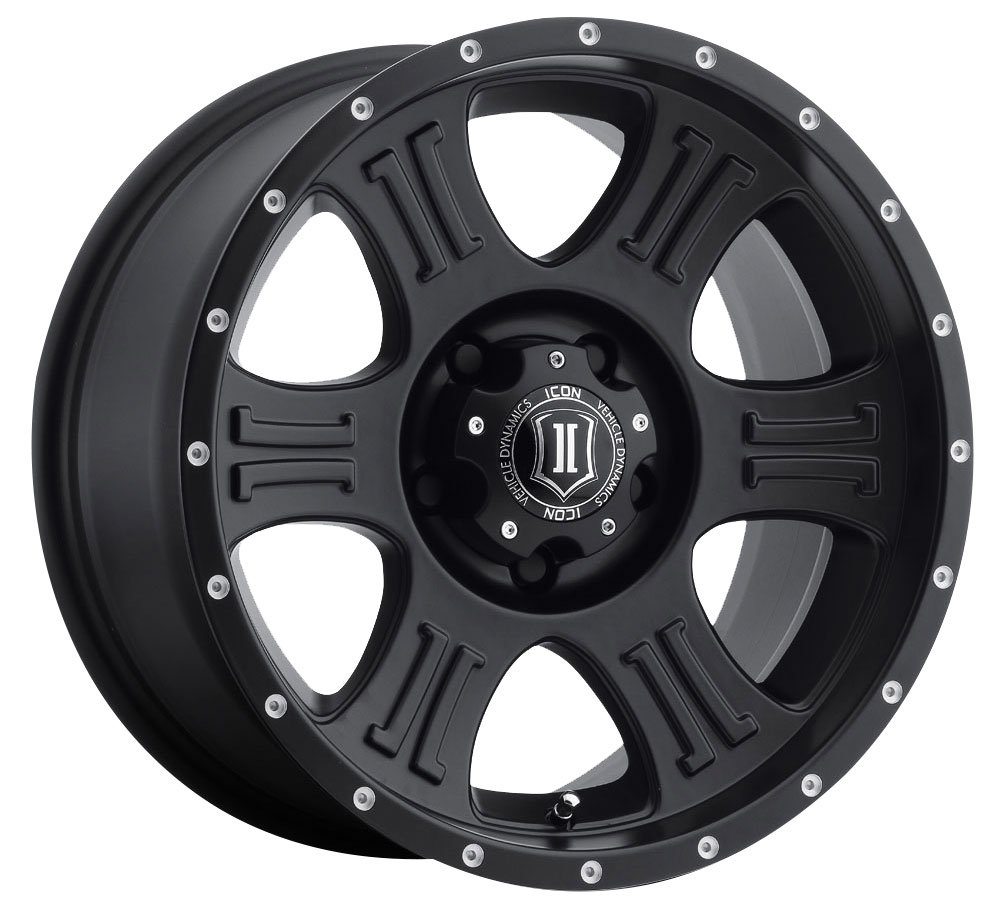 A reflection of Icon Vehicle Dynamics' dedication to proper fit and function, the Shield has been engineered to maximize caliper clearance and optimize wheel position for un-hindered suspension travel and steering function. With backspace dimensions developed specifically for Ford, Toyota, and Jeep applications, the Shield is the perfect complement to an Icon Vehicle Dynamics suspension system. With a solid set of build features, proven strength, and looks that stand out from the rest, the Shield has you covered.
Rolling Big Power 39RF Mojave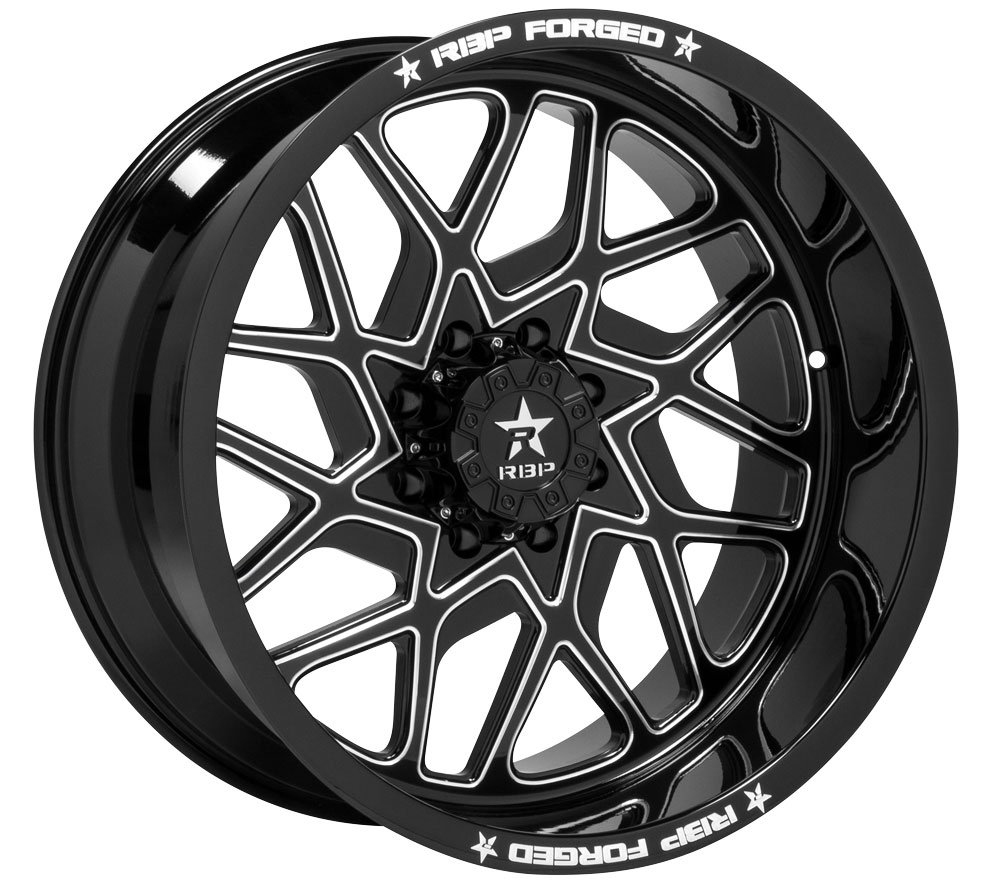 Make your truck or Jeep stand out with a set of 39RF Mojave wheels from Rolling Big Power. Whether you're out for a night on the town or crawling over rocks, these wheels will make your truck look amazing, while handling the abuse. Available in  chrome, black, high-polished, brushed, and custom finishes. Sizes include 20-, 22-, 24-, 26- and 28-inch diameters in widths ranging from 10 to 16 inches.
VTX Offroad Rebel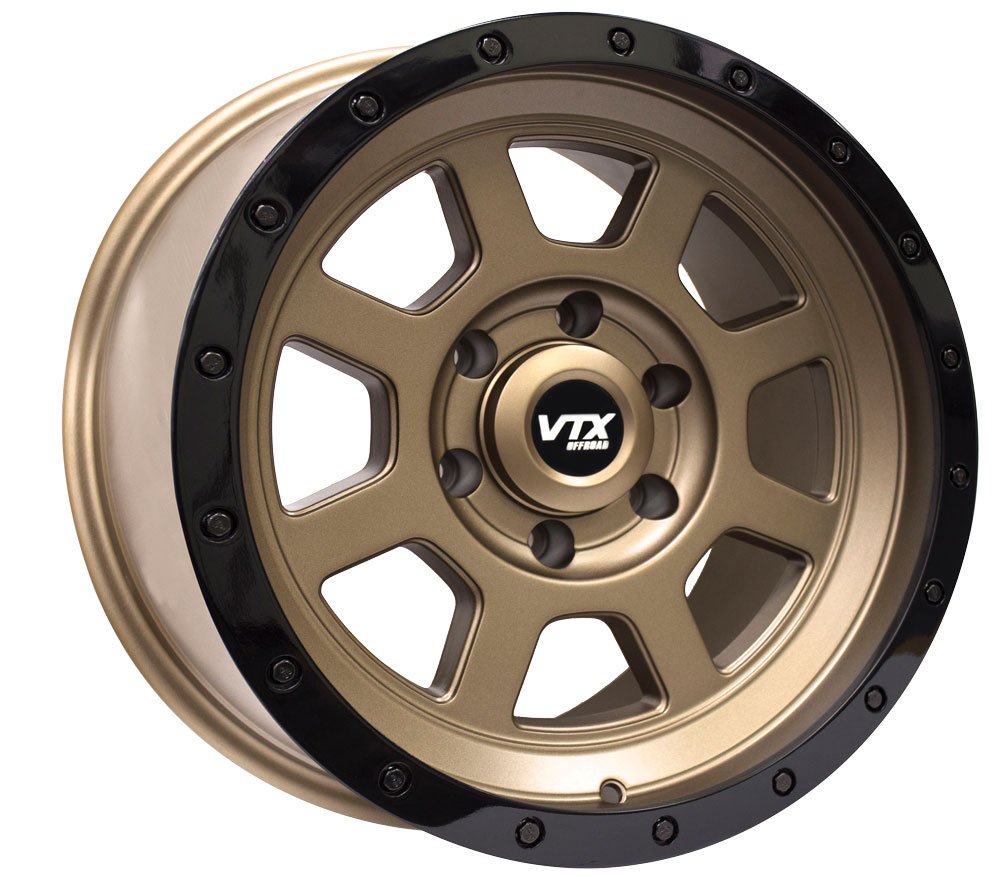 The eye-catching VTX Rebel wheel is available in 16- and 17-inch sizes for most 6-lug Toyota trucks. It has an eight-spoke design with a slant lip and features simulated bead ring, black hardware, and a color-matched low profile center cap.
KMC Wheels XD844 Pike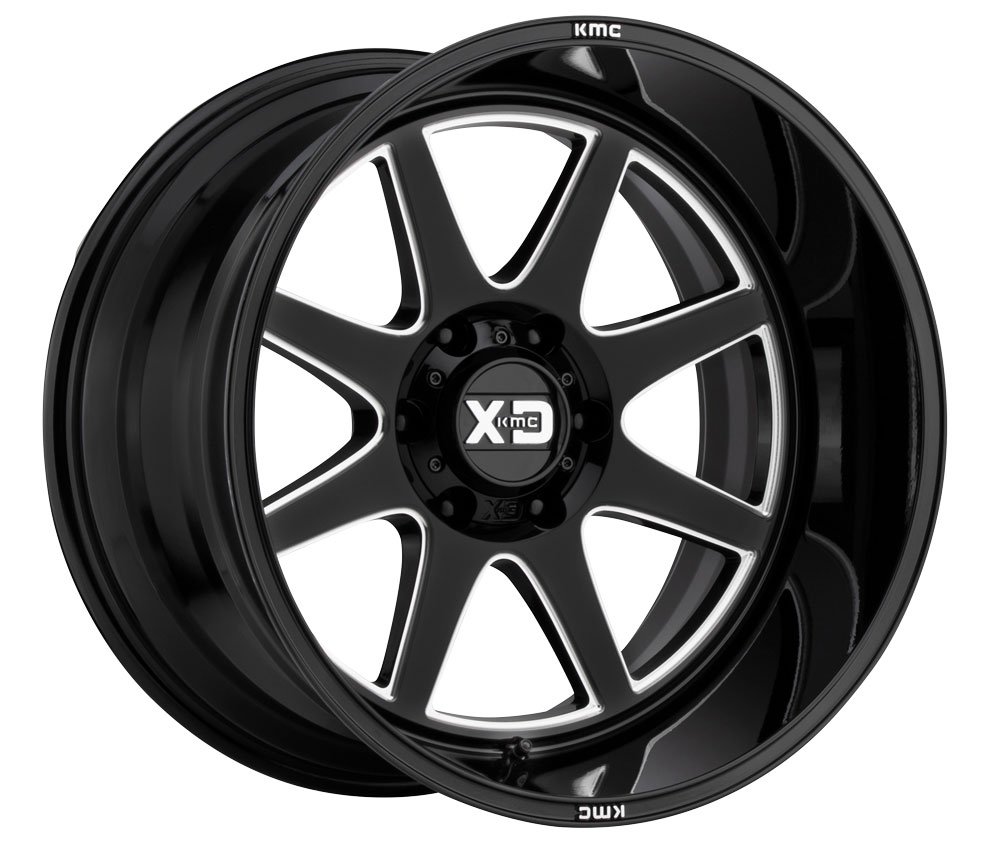 Deep-lipped wheels are a trend that will not be going anywhere any time soon. The PIKE is a clean and simple deep-lip–designed wheel with an KMC XD twist. The XD844 is built to last and its lightweight eight-spoke design includes a channeled lip and two-piece Pro center cap. Available in 20- and 22-inch diameters.
Editor's Note: A version of this article first appeared in the July/August 2019 print issue of Tread Magazine.