An Honorable Gladiator: How Nexen Tire & Kenny Pfitzer Honored a Purple Heart Recipient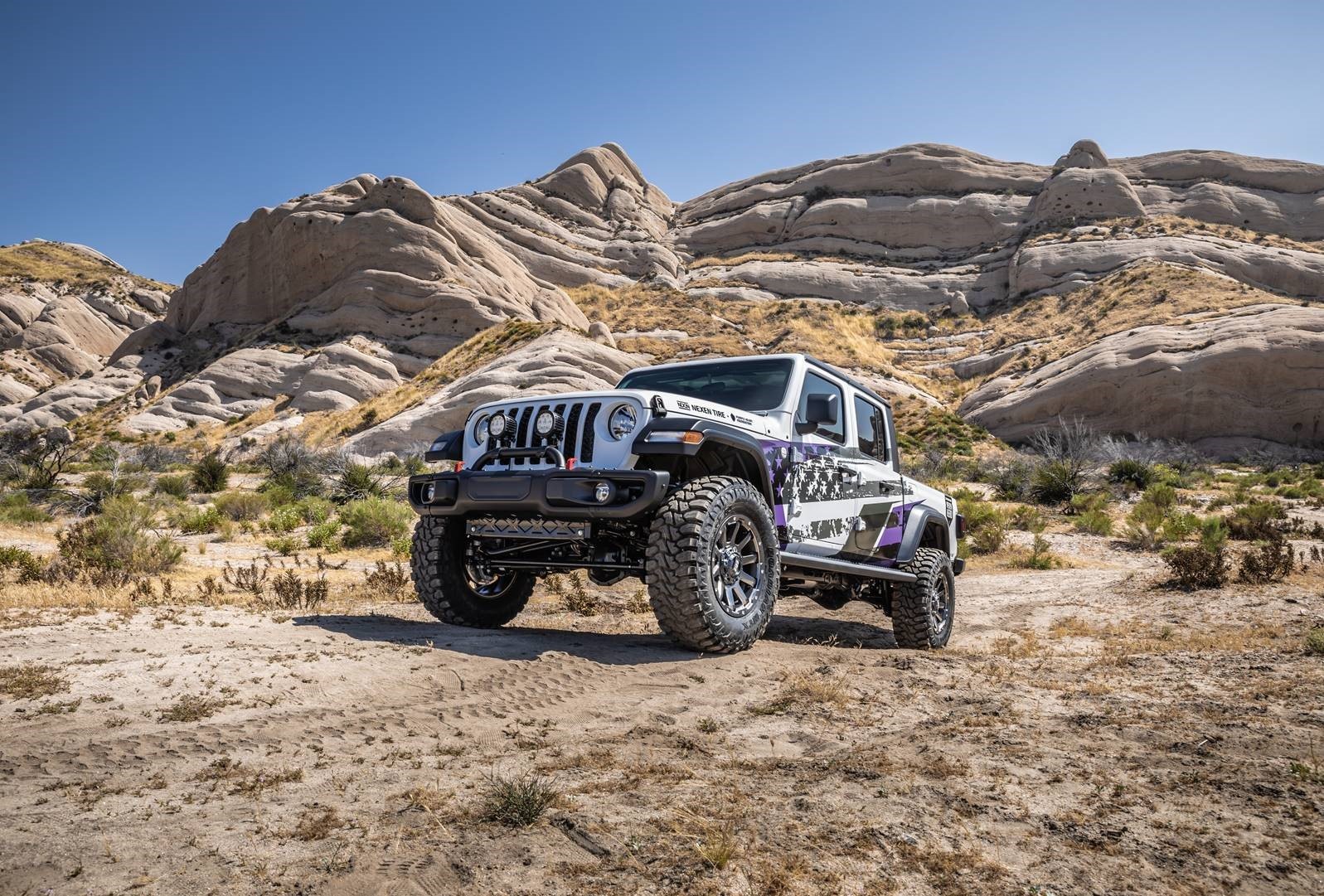 Nexen Tire has announced the details of the fully-customized '20 Jeep Gladiator Sport S which will be given away National Purple Heart Day, August 7, to a combat-wounded veteran as part of the Nexen Tire's Nexen Hero program.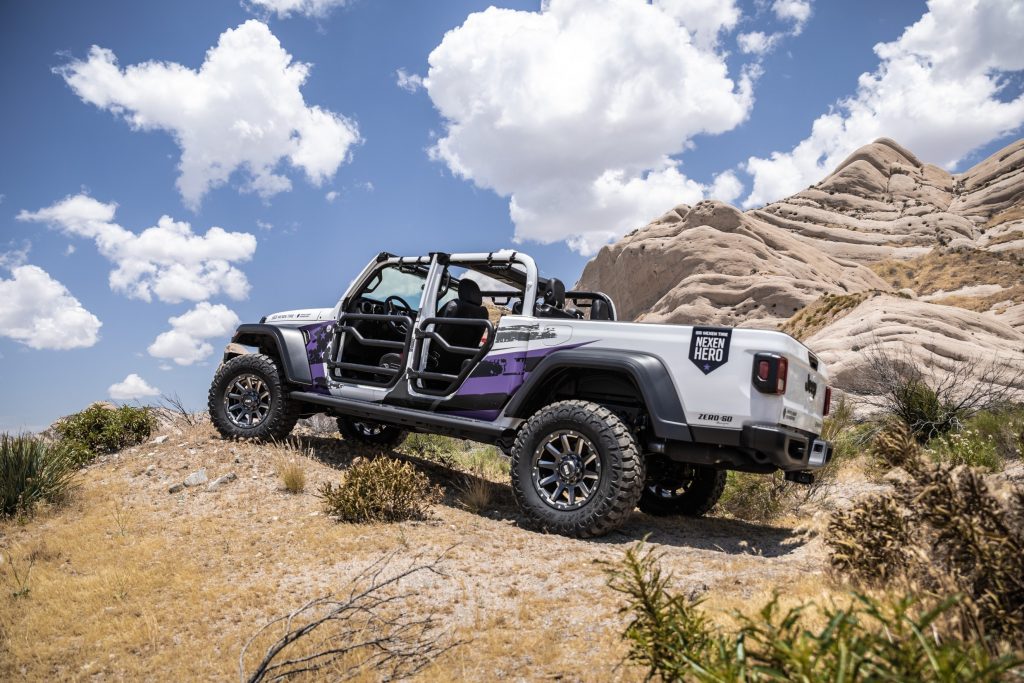 The Nexen Hero program is designed to show Nexen Tire's gratitude for the safety and security provided by U.S. service members and veterans. This year's program features an iconic vehicle that has been one of the most exciting vehicle launches in decades.
With the help of Fiat Chrysler Automobiles, Nexen Tire America was able to purchase one of the first publicly available '20 Jeep Gladiator Sport S's in the nation. Waiting for the Gladiator was legendary car builder Kenny Pfitzer of Zero to 60 Designs who took his original knowledge of the first campaign to spearhead the Gladiator build.
This year's program includes five 35-inch Nexen Roadian MTX Xtreme Off-Road Mud Terrain tires which have been paired with GRID GD5 off-road wheels finished in a gloss graphite milled hue. The build also features several genuine Mopar performance and off-road parts, which have been specifically designed for the all-new Gladiator. The exterior of the Gladiator features bold Purple Heart and Nexen Tire graphics designed to help bring awareness to the nation's Purple Heart recipients and Nexen Tire America's dedication to honoring the nation's wounded veterans.
"The incredible success of the American Muscle for American Heroes program helped Nexen Tire bring national awareness to the sacrifice of Purple Heart so we are excited to announce the details of the Jeep Gladiator which will be presented to another deserving Purple Heart recipient," said John Hagan, executive vice president of sales for Nexen Tire America, Inc. "The nation's wounded veterans have given so much to the country that it was our privilege to bring together an incredible group of patriotic build partners to create one of the most incredible Jeep Gladiators in the country for a select Purple Heart recipient."
If you know a Purple Heart recipient that could use this ride, nominate them today! The Nexen Hero nomination period runs May 15 to July 24 and the recipient will be announced August 7, National Purple Heart Day. Nominees must be a member of Military Order of The Purple Heart and the Jeep Gladiator recipient will be selected by members of the Purple Heart Foundation based on a variety of factors including heroism, sacrifice and an ongoing commitment to their community.
For more information on the Purple Heart Foundation, visit their website. To nominate a Purple Heart recipient and for giveaway rules, go here.